"Artist's Talk: Parviz Tanavoli"
27 March 2015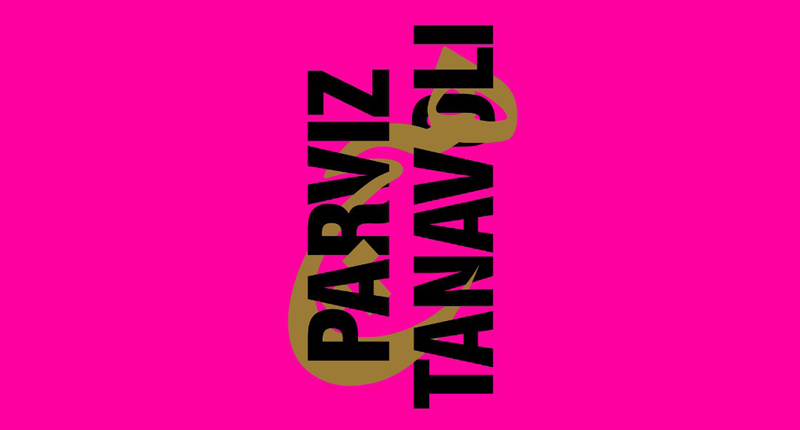 Leading Iranian artist Parviz Tanavoli discusses his work from the 1960s to the present, following his first US institutional retrospective at Wellesley College's Davis Museum. The artist will be joined in conversation by art collector and editor Maryam Eisler, and the co-curators of Parviz Tanavoli, Davis Museum, Wellesley (2015), Dr Shiva Balaghi (Brown University) and Lisa Fischman (Director, Davis Museum).
Widely acknowledged as the father of modern Iranian sculpture, Tanavoli's trajectory has spanned east and west as he has innovated ambitiously across media. Best known as a sculptor, his expansive body of work also includes painting, printmaking, ceramics, rugs, and jewellery. In addition, Tanavoli is a highly-regarded collector, scholar and poet. Over decades, Tanavoli has refined a complex system of symbols and motifs within his work, creating a distinctive visual lexicon that fuses Persian traditions with a pop sensibility.
Among his many long-standing projects, heech—initiated in February 1965, and now marking a fiftieth anniversary with the opening of the Davis Museum exhibition—perhaps best exemplifies Tanavoli's work. The artist treats the calligraphic script for 'heech', the Farsi word for 'nothing' or 'nothingness', to multiple expressions in three dimensions and variable materials - from delicate jewellery to polished bronze and hi-gloss fiberglass sculpture. The concept of heech, as Tanavoli explains, is abstract, philosophical, and celebratory. He says, "Heech is not nothing. It has a body, a shape, but also a meaning behind it."
Based in Tehran and Vancouver, Parviz Tanavoli's (b.1937) work has been presented around the world and has recently been featured in exhibitions at the Metropolitan Museum of Art, the British Museum, Asia Society and the Grey Art Gallery at New York University. His work is held in numerous public and private collections, including: Tate Modern and the British Museum, London; the Metropolitan Museum of Art and the Museum of Modern Art, New York; the Minneapolis Institute of Arts and the Walker Art Center, Minneapolis; Museum Moderner Kunst, Vienna; the National Museum of Scotland, Edinburgh; the Museum of Contemporary Art, Tehran; Mathaf Museum, Qatar; Royal Society of Fine Arts, Amman; and the Guggenheim Museum, Abu Dhabi.
Dr. Shiva Balaghi is a Visiting Scholar of Art History at Brown University. For the past two decades, she has been writing on and teaching about contemporary Middle Eastern visual culture. Recent curatorial projects include a show of works by Marcos Grigorian at Frieze Masters and the first US solo exhibit by the Egyptian urban artist Ganzeer at the Leila Heller Gallery, New York. Her books include Picturing Iran: Art, Society and Revolution (edited, 2002), Saddam Hussein: A Biography (2005), and Reconstructing Gender in the Middle East (edited, 2013).
Maryam Eisler is Executive Editor for Unleashed Contemporary Art from Turkey (2010), Art and Patronage: The Middle East (2010), Sanctuary: Britain's Artists and their Studios (2012), Art Studio America: Contemporary Artist Spaces (2013) and London Burning: Creative Fire (due Autumn 2015), all co-published by TransGlobe Publishing and Thames and Hudson. Eisler is Trustee of Wellesley College, USA, a Trustee of Whitechapel Gallery, London, and Co-chair of the Tate Middle East North Africa Acquisitions Committee (MENAAC).
Lisa Fischman is Ruth Gordon Shapiro '37 Director of the Davis Museum, Wellesley College. Prior to this, Fischman was chief curator at the University of Arizona Museum of Art in Tucson from 2005 to 2009, having previously been gallery director at the Atlanta College of Art (2000-2005).
Similar Articles
---